The Safety Action Services guide to Basic Ladder Awareness is now available as an online programme, which lasts approximately XX minutes, plus the time required for the final exam.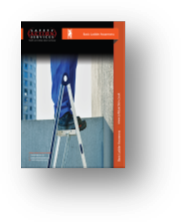 A refresher course is also available – this lasts for YY minutes, plus examination time.
The course focuses on the Work at Height Regulations (WAHR) introduced in 2005, which sought to reduce the number of injuries and fatalities resulting from the use of ladders.
Employers and anyone in control of work at height must ensure that all work is properly planned, carried out and supervised by competent people.
Employees have a general legal duty to take reasonable care of themselves and anyone else who might be affected by their actions, and to co-operate with their employer to them to comply with their health and safety requirements and duties.
Who is this training for?
If you or your employees use ladders on a regular basis then this course will help you to set up ladders correctly and understand the types of inspections and checks of your ladders.

What does the course cover?
If your ladders are not inspected or checked properly at the right times then someone could be seriously injured or even killed. So do you know how to identify defects in the ladder? Do you know what legislation to follow? If not, don't worry, as this programme covers all aspects of basic ladder safety.

What is the benefit to my business?
On average, more than one person dies from using ladders every month, and hundreds more sustain injuries due to poor training or badly maintained ladders. By enrolling on this course you will learn how to set up, use and store your ladders in your workplace.
The benefits of using the SAS online training system
Online access, 24/7, allowing you and other users to participate whenever and wherever it is convenient
Access from PCs, smart phone and tablets
The system maintains a record of all exam attempts, certificates (5-year history), and the progress of all your staff, allowing you to see the status of the entire team at once
The system creates certificates for users who successfully complete any online training course which includes a final exam (20 randomly selected questions) with a minimum pass rate of 85%
You can upload the system data as a csv file.
To create your free online company account then click on the image below: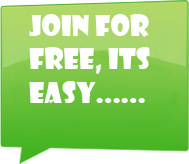 If you experience any difficulties using the online training system simply contact our technical support line: 44 (0) 1588 641915
Course fees – Basic Ladder Safety (online)

Main courses              £15 + VAT per person

Refresher courses      £10 + VAT per person

To find out more about signing up for an SAS online health & safety programme, contact Michael Morgan at Safety Action Services on 07836 517127  or email [email protected]