The SAS awareness for Legionella is now available as an online programme, which lasts approximately 37 minutes, plus the time required for the final exam.
A refresher course is also available – this lasts for approx. 22 minutes, plus examination time.
Legionnaires' disease (also called legionellosis) is an infection caused by a bacterium called legionella. There are two types of illness which can develop after being infected with this bacterium.
Legionnaires' disease. This causes a lung infection (pneumonia). It is usually a severe illness which is sometimes fatal.
Pontiac fever. This occurs when the bacteria cause a flu-like illness. It is not usually serious.
Susceptible Groups, which are most likely to contract Legionnaires disease are: smokers, alcoholics, diabetics, people taking immune-suppressant drugs, people with cancer or chronic respiratory or kidney disease, and those aged over 45 years.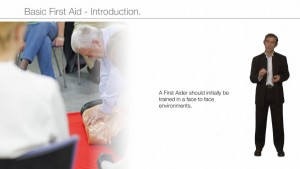 Legionnaires Disease is caused by warm aerosol producing systems. So any working establishment that do have a warm aerosol producing system(s) then this course applies to them.
This covers what exactly legionnaires' disease. Why it is considered as a dangerous illness and what can cause someone to be exposed to this illness. What precautions to take to ensure that people are not exposed to the potentially deadly bacteria that is "Legionella".
This course is straight to the point, what is Legionella, the dangers associated with Legionella. This course will save users time to getting training done effectively and be able to continue work knowing the importance of Legionella.
The benefits of using the SAS online training system
Online access, 24/7, allowing you and other users to participate whenever and wherever it is convenient
Access from PCs, smart phone and tablets
The system maintains a record of all exam attempts, certificates (5-year history), and the progress of all your staff, allowing you to see the status of the entire team at once
The system creates certificates for users who successfully complete any online training course which includes a final exam (20 randomly selected questions) with a minimum pass rate of 85%
Course Content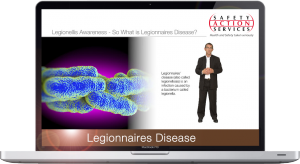 So what is Legionnaires Disease?
Medical Aspects and the Nature of the Bacteria.
Legal Obligations.
Risk Assessments.
To create your free online company account then click on the image below: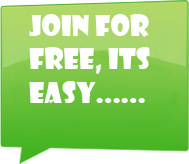 If you experience any difficulties using the online training system simply contact our technical support line: 44 (0) 1588 641915
Course fees – Legionella Awareness (online)

Main courses £15 + VAT per person

Refresher courses £10 + VAT per person

To find out more about signing up for an SAS online health & safety programme, contact Michael Morgan at Safety Action Services on 07836 517127 or email [email protected]