The SAS guide to GDPR is now available as an online programme, which lasts approximately i5 minutes, plus the time required for the final exam.
What does GDPR stand for? It stands for General Data Protection Regulations. The new laws regarding GDPR comes into full force on Friday 25th May 2018!
The EU general data protection regulation (GDPR), is the culmination of 4 years of efforts to update data protection for the 21st century. It is a regulation in EU Law on data protection and privacy for all individuals within the European union. The UK government has also committed to the regulations following Brexit. GDPR addresses the export of personal data and the internal handling of data in companies.
GDPR is based around people who store and uses data. This online training course is based around all companies and organisations that collate, deal, store and use "data". GDPR applies to data processing, which includes collecting, keeping, using, passing on and deleting personal data. It applies to all organisations irrespective of size, including charities. Still think that GDPR doesn't relate to you? Think again! GDPR is going to affect how we all use, manage and store data and will apply to all companies and organisations within the UK and European Union.
The benefits of this training
Online access, 24/7, allowing you and other users to participate whenever and wherever it is convenient
Access from PCs, smart phone and tablets
The system maintains a record of all exam attempts, certificates (5-year history), and the progress of all your staff, allowing you to see the status of the entire team at once
The system creates certificates for users who successfully complete any online training course which includes a final exam (20 randomly selected questions) with a minimum pass rate of 85%
You can upload the system data as a csv file.
Course content
This course covers: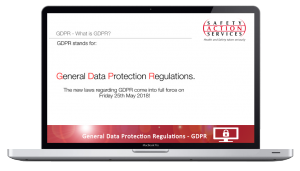 This course covers the following:
What is GDPR?
Who does GDPR apply to?
Good working practices with security and your data!
And much more…………………..
To create your free online company account then click on the image below: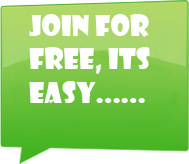 If you experience any difficulties using the online training system simply contact our technical support line: 44 (0) 1588 641915
Course fees – Manual Handling (online)

Main courses £15 + VAT per person

To find out more about signing up for an SAS online health & safety programme,contact Michael Morgan at Safety Action Services on 07836 517127 or email [email protected]