The SAS guide for the CDM Regulations is now available as an online programme, which lasts approximately 35 minutes, plus the time required for the final exam.
A project can be construction, maintenance, repair or demolition of any building, timber, masonry, metal or reinforced concrete structure, railway line or siding, tramway line, dock, harbor, inland navigation, tunnel, shaft, bridge, viaduct, waterworks, reservoir, pipe or pipeline, cable, aqueduct, sewer, sewage works, gasholder, road, airfield, sea defense works, river works, drainage works, earthworks, lagoon, dam, wall, caisson, mast, tower, pylon, underground tank, earth retaining structure, or structure designed to preserve or alter any natural feature, and fixed plant.
This course is for anyone involved in any stage of a construction project. So if you are the client, designer, contractor, appointed principal designer, appointed principal contractor, or if you design or construct for a domestic client then this course applies to you. the Construction (Design and Management) Regulations 2015 apply to all types of construction work, no matter how big or small the job is, or whether it is for a commercial or domestic client.
A brief outline of the requirements of the Construction (Design and Management) Regulations 2015. Including definitions, applications and the main duties placed on the duty holders.
If your organisation performs any of the duties under the Construction (Design and Management) Regulations 2015, persons performing these duties on your behalf need to understand and appreciate the duties placed upon them. Even if persons such as managers and procurement do not directly perform these duties they need to have an understanding of the requirements.
"In order for The Construction (Design and Management) Regulations to
apply, two criteria must apply:
1. The work must be to a structure;
2. The work must be construction.
The benefits of using the SAS online training system
Online access, 24/7, allowing you and other users to participate whenever and wherever it is convenient
Access from PCs, smart phone and tablets
The system maintains a record of all exam attempts, certificates (5-year history), and the progress of all your staff, allowing you to see the status of the entire team at once
The system creates certificates for users who successfully complete any online training course which includes a final exam (20 randomly selected questions) with a minimum pass rate of 85%
Course Content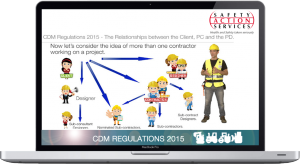 Introduction to The Construction Design and Management Regulations 2015
Application of the Regulations.
Definitions.
The Construction Design and Management Regulations 2015 L153, Managing health and safety in construction.
General Principles of Prevention.
To create your free online company account then click on the image below: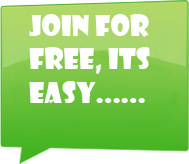 If you experience any difficulties using the online training system simply contact our technical support line: 44 (0) 1588 641915
Course fees – CDM Regulations 2015 (online)

Main courses £25 + VAT per person

To find out more about signing up for an SAS online health & safety programme, contact Michael Morgan at Safety Action Services on 07836 517127 or email [email protected]